Every move matters:

CHALLENGES WITH CMV IN TRANSPLANT PATIENTS

It's quite a complex situation: a patient has just received a potentially life-saving transplant, but now faces the threat of infectious diseases while immunocompromised. Many of those diseases, including cytomegalovirus (CMV), are potentially deadly.1,2 With these factors stacked against you, it's important to understand the nuances of CMV so you can make the right move for your patients.

Stay informed
The Threat of CMV Viremia
CMV viremia, also referred to as CMV infection or reactivation, occurs in 16%-56% (median=30%) of solid organ transplants (SOT) and in 30%-70% of hematopoietic stem cell transplants (HSCT), making it the "troll of transplantation" — and a potentially deadly troll at that, conveying higher risks of graft loss and mortality.1,3,4 And the cost of treatment is significant, with one retrospective study from 2008-2013 with 208 patients showing that more than one incidence of CMV increases the total cost of transplantation by 25%-30% in HSCT (p<0.0001).5
Key Challenges of CMV in Transplantation
While there are a number of issues related to CMV in SOT and HSCT recipients, this resource focuses on a small number of critical challenges: refractory and resistant viremia, neutropenia, graft complications, and renal dysfunction.1,4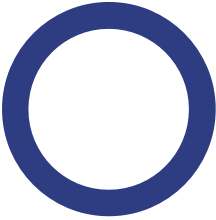 16%-56%
Rate of CMV viremia In SOT3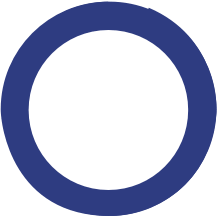 30%-70%
Rate of CMV viremia In HSCT4
Key Challenges of CMV in Transplantation
While there are a number of issues related to CMV in SOT and HSCT recipients, this resource focuses on a small number of critical challenges: refractory and resistant viremia, neutropenia, graft complications, and renal dysfunction.
CMV IN SOLID ORGAN TRANSPLANTATION
Graft loss. Morbidity. Mortality. CMV continues to increase serious complications for solid organ transplant recipients.1
EXPLORE
CMV IN HEMATOPOIETIC STEM CELL TRANSPLANTATION
While a stem cell transplantation can be lifesaving, it can also expose recipients to the complications of CMV viremia and disease.4
EXPLORE
What's Your Next Move?
While CMV continues to be a significant challenge for transplant surgeons and their patients, new information on this disease is emerging every day. Sign up to stay connected and get the latest news and information on CMV.
Kotton CN, Kumar D, Caliendo AM, et al. The Third International Consensus Guidelines on the Management of Cytomegalovirus in Solid-organ Transplantation. Transplantation. 2018;102(6):900-931.
Duncan MD, Wilkes, DS. Transplant-related Immunosuppression: A Review of Immunosuppression and Pulmonary Infections. Proc Am Thorac Soc. 2005;2(5):449-455.
Styczynski J. Who Is the Patient at Risk of CMV Recurrence: A Review of the Current Scientific Evidence with a Focus on Hematopoietic Cell Transplantation. Infect Dis Ther. 2018;7(1):1-16.
Cho S, Lee D, Kim H. Cytomegalovirus Infections after Hematopoietic Stem Cell Transplantation: Current Status and Future Immunotherapy. Int J Mol Sci. 2019;20(11):2666.
Robin C, Hémery F, Dindorf C, et al. Economic burden of preemptive treatment of CMV infection after allogeneic stem cell transplantation: a retrospective study of 208 consecutive patients. BMC Infect. Dis. 2017;17(1):1-8.